Japanese green tea 800 years history walk story
Yamashiro AREA of South Kyoto support development of Japanese culture particularly "tea ceremony" that we cannot lack in in talking about the spirituality "tea ceremony" in improvement in quality and production expansion of tea leaves from the portent period and we get master of tea ceremony and occasional man of power, support of townsfolk and repeat cultivation and invention, innovation of processed tea technology and bring about "Matcha" representing Japanese green tea "sencha" "Gyokuro". This ground rooted in life of Japan, and led Japanese cafe culture that affected the world, if right call with "hometown of Japanese green tea", is the ground deserving to be, and trace the footprint sequentially, and consider, and not only taste on foot, but also it may be said that is the suitable ground which can introduce through tea picking or chamome mino experience by Japanese culture.
Beginning of Uji-cha tea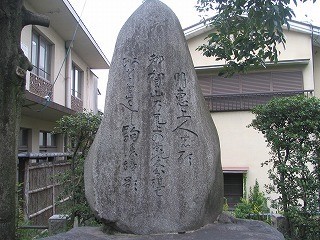 This AREA prospers for a long time as place of noble another business and is provided with climate and favorable conditions such as transportation by water with the capital, climate and the soil, vegetation which river mist stands that are going to meet taste of distinction. It is said that Akie holy priest told country woman of Uji cultivation method of tea which Eisai reverend brought from China in the thirteenth century using horse, and "piece hoof shadow garden trace monument" is built in the ground of opening of this full-scale Uji-cha tea production.
Birth ... of establishment of Uji-cha tea and early scenery - Matcha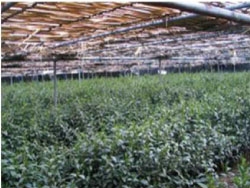 We gained evaluation of Ashikaga family to inherit the shogunate, and, in the 15th century, Uji-cha tea was considered to be "tea that general was valued high", and it was the best tea in Japan. Family to inherit the shogunate and governor-general of the Kanto area family established special tea plantation "seven Land" in Uji and let you make tea leaves of the highest grade by outdoor culture. One of the tea plantations "Mt. depths no tea plantation" continues forming tea assiduously from the Muromachi era. In addition, to one of the seven garden morning sun tea plantation trace, Soto sect "interest Saint temple" doing origin of way reverend which wrote basics of Japanese tea etiquette and "eiheiseiki" where it was with initiator is erected.
In the 16th century, we were about to cover mat which we knit with reed to grow in omukuike which there was between Kyoto in response to request of Sen no Rikyu and others master of tea ceremony in tea plantation in Uji, and cover bottom cultivation to make tea leaves, steamed and dried tea leaves which controlled bitterness began and it was bright and delivered strong "Matcha" of dark green taste. Uji-cha tea caught Nobunaga Oda, Hideyoshi Toyotomi of one who reigns over the whole country, protection of Tokugawa family to inherit the shogunate and, having position that was special in tea production center, established Uji-cha tea brand. This mat cultivation using natural reed is carried out even now in UJI CITY "Shirakawa". Recent states were introduced by the West in detail by "history of Japanese association" of Joao Rodriguez who was Society of Jesus church Catholic priest (the late 16th century). In addition, "medium Uji district" is the Shogunate territory in the Edo era, and tea wholesale dealer street is formed including mansion "the Shunsho Kanbayashis" of influential Uji master of the tea ceremony, and there is "tsu*chaoku" which appears in teahouse and reason, Noh comedy that similarly are oldest, and the sleeve of the Japanese oldest bridging "Uji Bridge" appearing in "Uji River" at the east end can taste Tea with the present head of a household for the 24th generation now.
Birth of sencha, Gyokuro and new scenery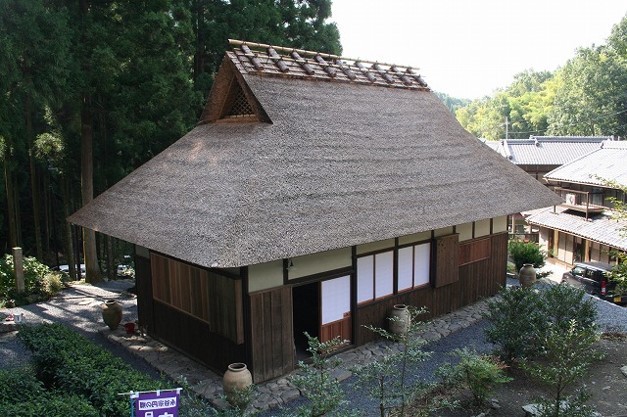 Kidney bean reverend who opened up "Obakusan Manpukuji Temple" at the mid-17th century conveyed *chaho which flowed into, and drank hot water to dry tea leaves, but, in the 18th century, Soen Nagatani got idea in this and began to knit the Uji manufacturing method (the sencha manufacturing method made by blue) that was the innovative manufacturing method peculiar to Japan which we rubbed tea leaves of sprout on steamed drier by hand in UJITAWARA TOWN "Yuyadani" and dried and delivered "sencha" which was color, flavor, taste together superior green tea. Sencha is drunk habitually so as to occupy approximately 80% of traffic of our country now. "Drier" which produced this big innovation is laid in "the sect Enshos" of UJITAWARA TOWN "Yuyadani", and "tea Muneaki Shinto shrine" is enshrined near. We just cleared and cultivated the slant ground of mountain behind of farmhouse in the mountains such as WAZUKA TOWN "bathtub" "Harayama" to meet demand expansion by the sencha spread, and outdoor culture to make tea furrow into a contour line form to halfway up a mountain became popular, and sceneries of mountain or tea plantation were created.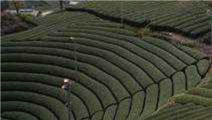 Climate requesting innovation of this ground joined cover lower cultivation and the Uji-cha tea manufacturing method together in pursuit of further good-quality tea and brought about sweetness that was the global highest grade green tea and rich "Gyokuro" of body. Sandy area was suitable for cultivation of these tea leaves, and, at first, tea plantation high quality as the beach tea spread in "the beach stand" of KUMIYAMA TOWN "Kouzuya" of YAWATA CITY and JOYO CITY of the Kizu River riverbed. Though there is Kouzuya in the right bank and the left bank of the Kizu River, it is community one as Kouzuya-mura until 1889 and keeps close connection by wooden Nagarebashi Bridge (Kozuyabashi Bridge) which is tall and stout now.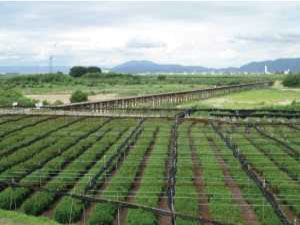 In addition, communities (tea farmhouse) and characteristic scenery of Gyokuro production to develop are seen in cover bottom tea plantation, bamboo forests (cover lower assembling materials), the upper part in slightly elevated circular truncated cone-formed hill country "Iioka" of KYOTANABE CITY adjacent to the Kizu River in rice field (rice straw of cover materials), the foot in the neighborhood.
Modern scenery of Uji-cha tea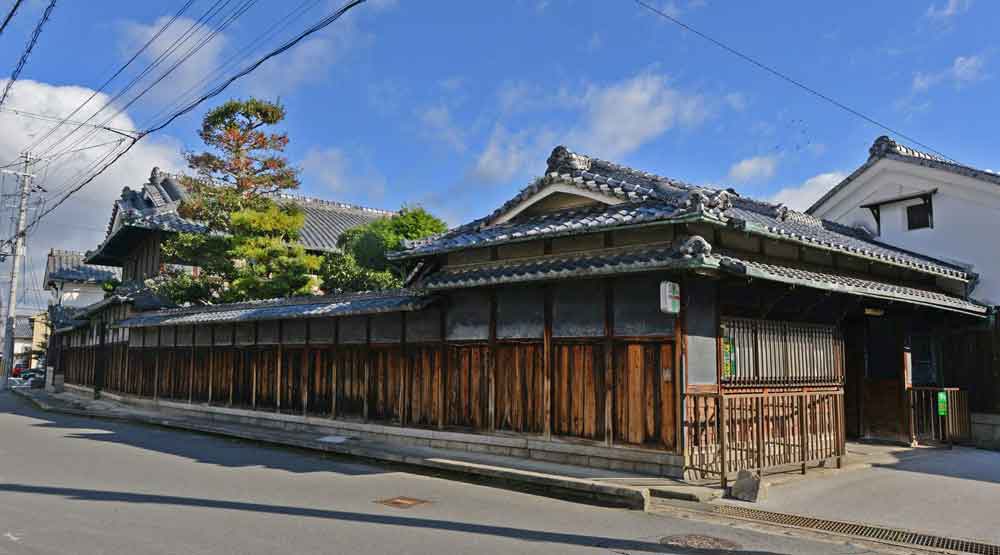 Export demand increased rapidly along with raw silk for the Meiji period, and sencha needed production center expansion, and reclamation village of high altitude was opened in MINAMI YAMASHIRO VILLAGE "Dosenbou", and tea plantation of slope and rice field of level ground laid scenery peculiar which did pair. In addition, tea leaves gathered in KIZUGAWA CITY "Kamikoma" that became the pivot of transportation by water of the Kizu River from each place and "tea wholesale dealer street" was formed and was full of the prosperity. As well as the hillside close to farmhouse, it came to be done "mountain or the cleaning" to the mountaintop to produce a larger quantity of tea leaves after the 20th century, and tea plantation scenery of unique beautiful wide furrow design that seemed to reach to the sky spread to WAZUKA TOWN "Ishidera" "Erihara" "Harayama". In addition, tea plantation of rare vertical furrow design that write in halfway up a mountain in consideration of climate from the mountaintop in MINAMI YAMASHIRO VILLAGE "Tayama" whom we moved tea plantation to by construction of Takayama Dam more than halfway up a mountain of mountain "Takao", and is depressed from the sky spreads and forms unique scenery which tea farmhouses scatter in that.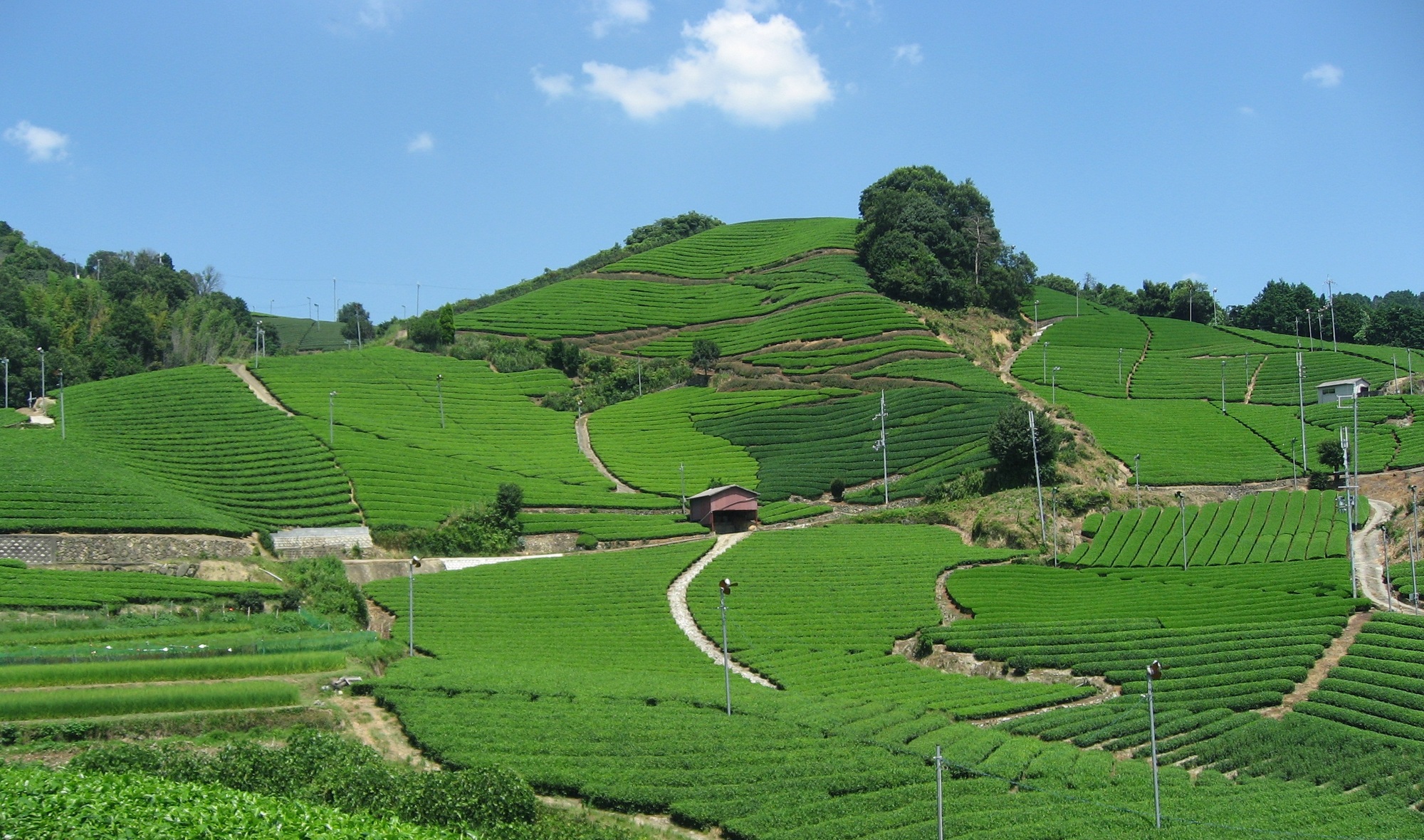 Uji-cha tea, approach to the succession of Tea culture
We act for recognizing anew and the succession of the value in this way with it is this AREA blessed with Tea-related history and culture, scenery. In Kyoto, we assume the traditional sencha hand massage method "Uji-cha tea hand fir tree processed tea technology" designated intangible folk cultural properties and plan preservation. When tea which we picked up on the 88th day from Risshun drinks at the tops, "the Uji first picked tea of this year, Eighty Eighth Night Tea Leaf Plucking Gathering" is still performed to protect tradition said to live long. In person of tea, we put the first picked tea of this year which we ate in the eighty-eighth day from the setting-in of spring in the tea pot and let you spend summer in cool and dark space, and it was decided to provide tea leaves, and to run over in stone mill, and to drink in autumn when taste that matured appeared by tea pot. We hold Uji-cha tea Festival every year in October, and "bamboo tea whisk mound memorial service" holding a service for worn-out bamboo tea whisk "the matter of tea pot broaching" that oblatory tea does is run by tea father to inherit the manners and customs in now, and many people visit. "Famous clear water" drawn from "during three" by chief priest of "Uji Shrine" of the middle of "Uji Bridge" is used for oblatory tea after the fashion of historical fact of Hideyoshi Toyotomi, and it is carried to "interest Saint temple" of ceremony venue by line that we put clothes of the Edo era.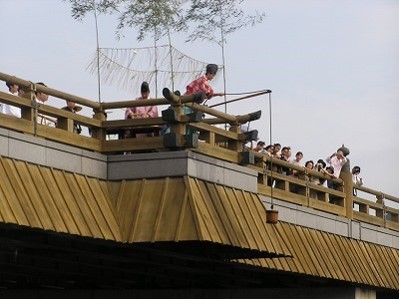 In addition, we inherit while rubbing classic pleasure "tea incense clothes" (tea we drink and put and play) and tea picking, tea performed from the Kamakura era in each place of Yamashiro, and enjoying experience and add tea leaves to traditional tea dumpling, and it is devised, and many people sell eating a food with great relish to the making of Western-style sweets.
In addition, establish high school by tea business exclusively in Kyoto since 1901, and try for personnel training, and establish research organization of tea business in 1914, processed tea machine and cover bottom cultivation, selective breeding, new technique of tea business including discovery of taste ingredient (theanine) of tea. We work on creation of culture.